The Bruised Apple is as far from the big corporate bookstores as you can get. From the hand painted sign above the front door to the numerous hidden (and not so hidden) clippings and letters that decorate the store, everything is personalized by the family and friends of the Bruised Apple.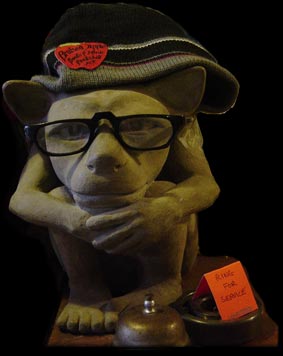 Check out a great write-up and visual tour from the Journal News Blog
by Mary Shustack

See our photo page for a glimpse into the store...
Come check out or selection of books, CD's, DVDs, and more.

Call for hours:
914 734 7000